Health Benefits of Beef
There are significant health benefits of eating red meat, particularly if you eat the right red meat. 
Protein and protein-bound amino acid intake is an important factor to good health. Amino acids are the building blocks of proteins, and proteins support major functional and structural components of all cells in the human body, as well as many hormones. Furthermore, protein deficiency can have adverse effects on the immune system and brain function. 
The Dietary Reference Intake (DRI), which is published by the Institute of Medicine (IOM) and touted by USDA as the "most current scientific knowledge on nutrient needs of healthy populations"  recommends 0.36 grams per pound of body weight per day. For a man of 180 pound, recommended protein intake is 65 grams per day. 
Protein can come in many forms of meats, vegetables, and grains. While it is possible to consume enough protein with a vegetarian diet — highlighted by the fact that our muscularly-rich cows eat only vegetables and grains — beef contains approximately 7 grams of protein per ounce, compared to 0.1 gram per ounce of apples, 0.4 grams in corn, 0.8 grams in broccoli and rice, 1.5 grams of pasta, 3.4 grams in milk, 4 grams in tuna, and 6 grams in almonds.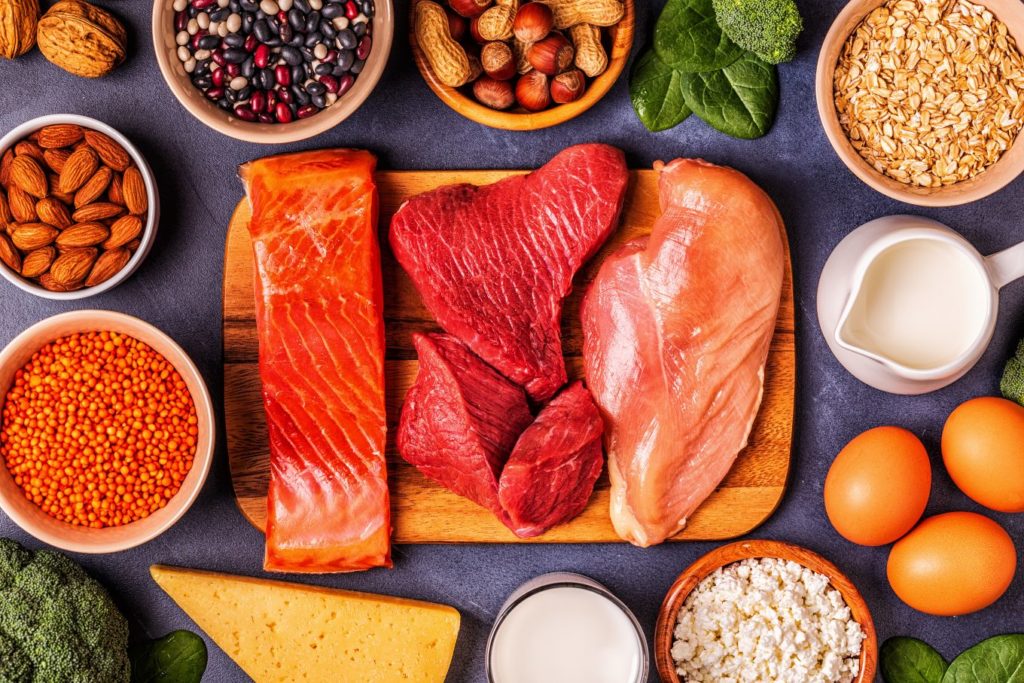 Beef and Weight Loss
Research has also shown that high protein diets have added weight loss benefits, while helping to maintain muscle and bone mass — this is especially important to pre- and post-menopausal women. Protein reduces the hunger hormone ghrelin and increases the feeling of fullness by elevating peptide YY hormone levels. Due to a higher thermic effect during digestion, high protein intake can boost metabolism, or natural calorie burn. Protein also reduces blood pressure and cholesterol. And since proteins are a major building block of cells, protein can help the body repair after injury or illness, facilitating a more active lifestyle.
In addition to protein, beef is an important source of other essential vitamins and minerals. Iron, along with niacin (vitamin B3), riboflavin, and vitamins B6 and B12, help blood flow, digestion, and respiration, and thus reduce tiredness and fatigue. Zinc supports brain function and helps with fertility and reproduction, while also promoting hair, nail, and skin growth and regeneration.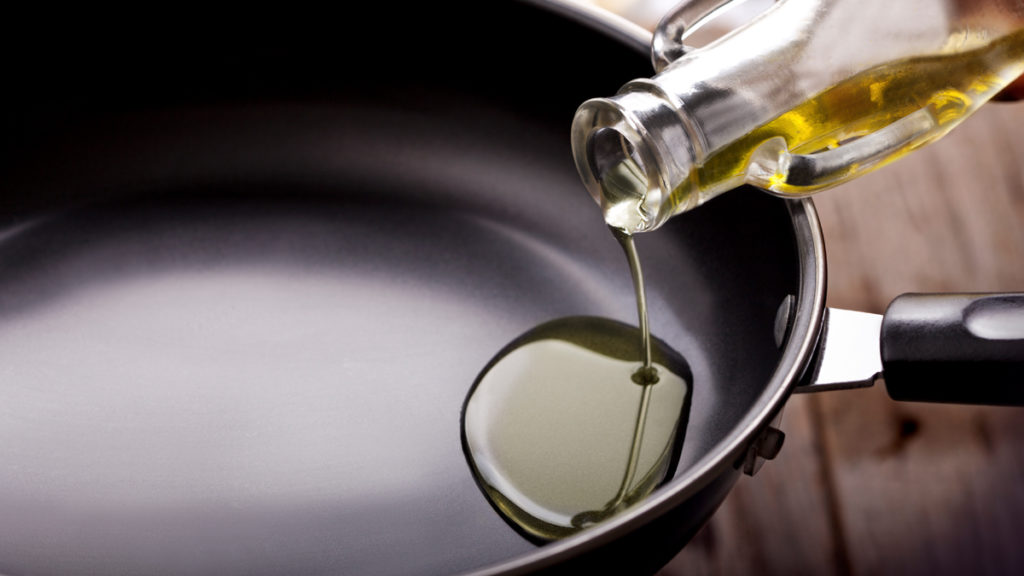 But What About the Fat?
The amount of fat in beef is highly dependent on the cut and further processing, such as sausages and salami, but it also depends on the age, breed, and feed of the animal. US-raised Akaushi beef, for instance, naturally contains intense marbling, or intramuscular fat, due to these factors. 
However, not all fat is created equal. The American Heart Association calls unsaturated fats (polyunsaturated and monounsaturated) "good fats," because they are essential to good health and may help lower blood cholesterol level when they replace saturated fats. According to the American Akaushi Association, Akaushi's marbling is great for flavor, but has the added benefit of being monounsaturated and high in oleic acid — the same monounsaturated omega-9 fatty acid in olive oil — more so than any other beef available in the United States. This higher concentration of unsaturated fat relative to saturated fat makes Akaushi a heart-healthy beef that is rich and buttery in flavor.
Sources: American Akaushi Association, American Heart Association, Healthline Media, Institute of Medicine, United States Department of Agriculture