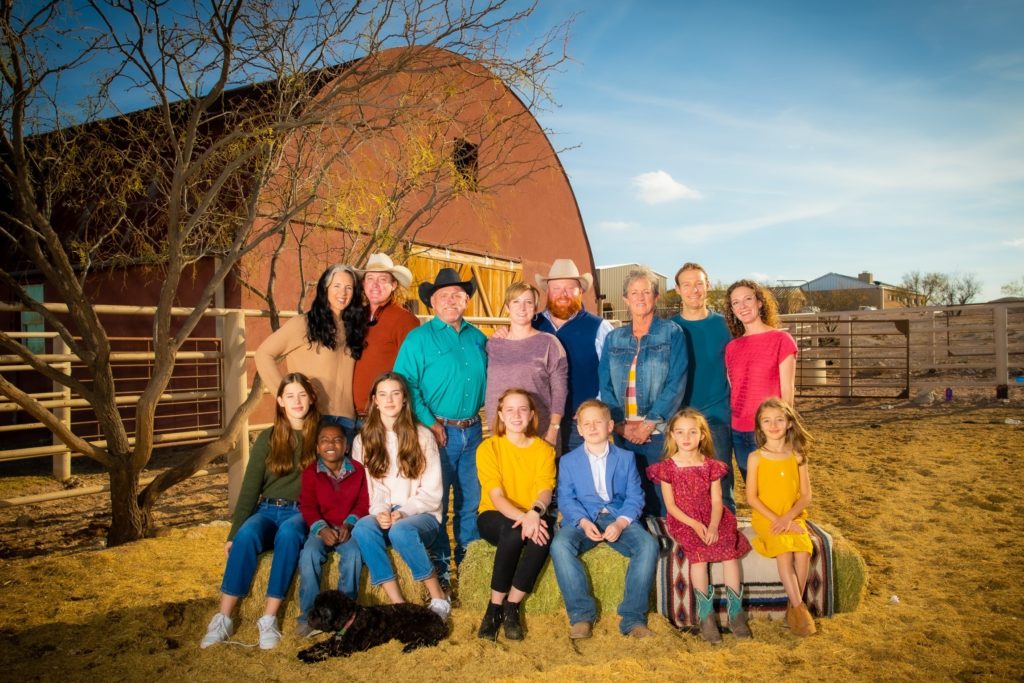 Heart Land & Cattle Co. is owned and operated by Pete and Lee Ann Ballew. While the land has been in the family for generations, we began our journey in 2001 with 60 heads of Black Angus and Charolias cattle. We made the switch to Akaushi in 2018 and now run an average of 150 head of Akaushi per year.
Impressed with the quality of the meat that was being produced with our tried and tested ranching techniques – including optimized genetics, humane treatment, and feeding decisions – and processing techniques, such as dry aging, we began selling beef by the half and quarter to friends and family. In 2020, along with our daughter, Kacee Ballew, HLC Meats was formed to bring restaurant quality cuts direct to home-chefs and steak-lovers across the country.
We have three grown children and seven grandchildren.
Our Pasture to Plate Philosophy
Our family has been ranching in Andrews, Texas since 1903. Through the generations, we have learned what makes a great steak – Taste, Texture, and Tenderness – which is why we made the switch to raise DNA-certified Japanese Akaushi right here at home. Akaushi is a breed of Japanese-Wagyu beef that has distinctive genetics that produce the optimal amounts of marbling and unsaturated fat. Our beef is rich and buttery in flavor yet one of the healthiest options on the market.
We believe that when you eat beef, you should eat quality beef.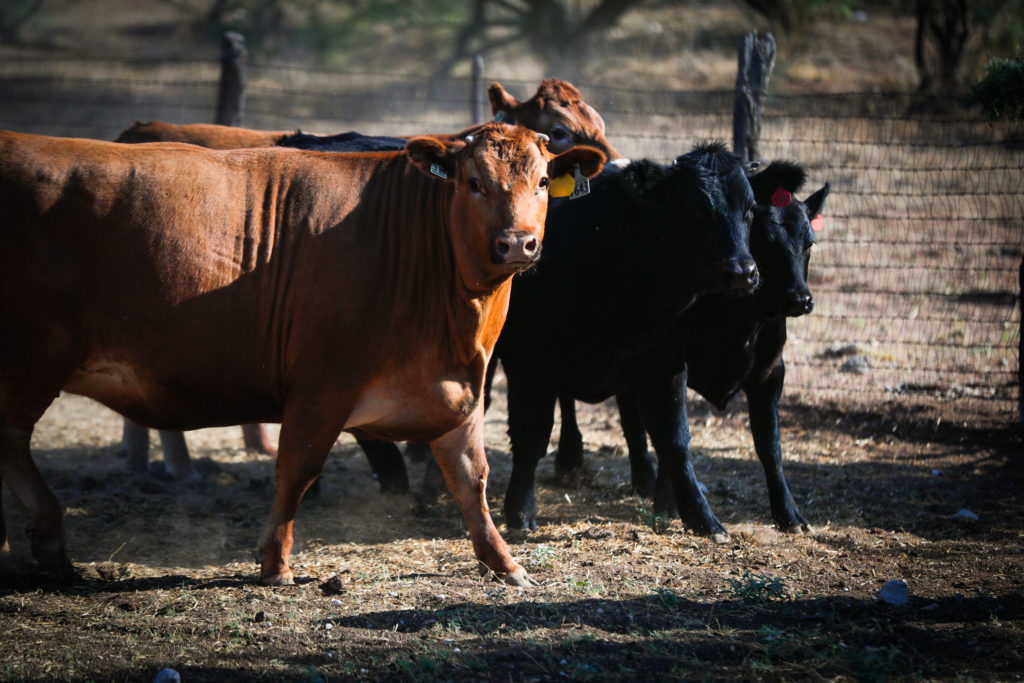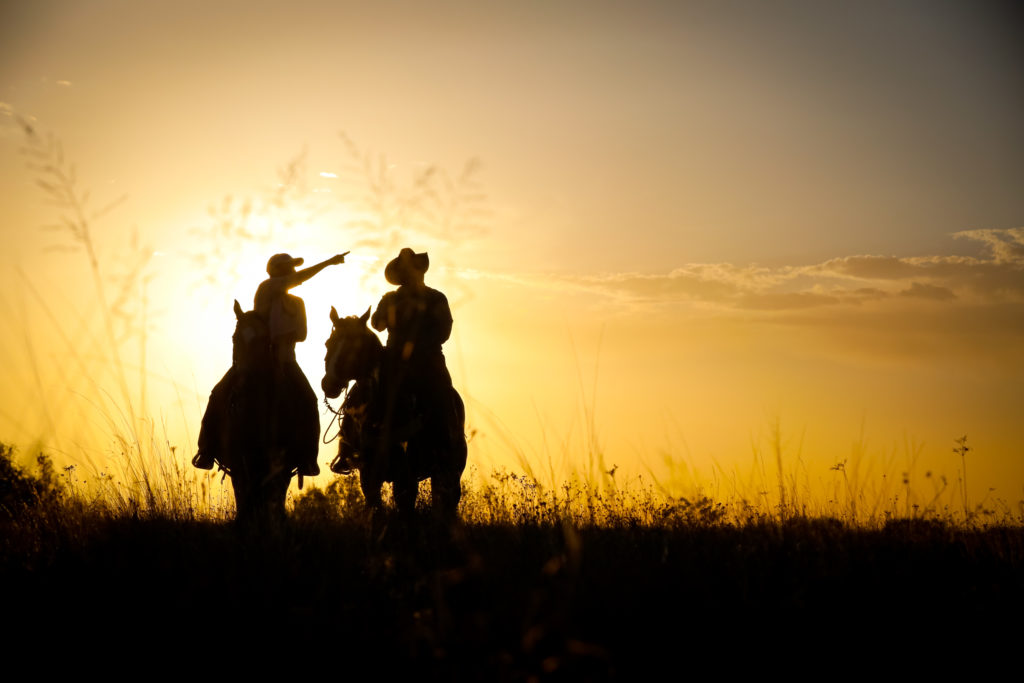 When you buy HLC steaks, you can be sure that the animals and the land are well cared for. Each year a new stock of calves are birthed in our pastures. They stay with their mothers until gently weaned and then continue their growth on fresh grass, locally grown hay, and supplemental minerals and grain-protein. Our animals are certifiably hormone-free and antibiotic-free. Each year, our mother cows, breeding bulls, and 10% of new stock remain on the ranch to contribute to the herd and ensure genetic integrity.
As grass-levels change, we mount our horses and move the herds between pastures to make sure that our 15,000 acres of ranch land stays ecologically healthy. Our conservation efforts don't stop there – we also serve as representatives of the Texas Soil & Water Conservation Board, and Heart Land & Cattle Co. is solar powered and energy neutral.
Our cattle are finished with slow-grain feed, which leads to consistent size and quality of HLC's beef. We work with a small town, USDA-certified butcher for processing and dry-aging. While most store-bought beef is immediately packaged for sale in a process called wet-aging, HLC Meats guarantees that all our beef is slowly dry-aged. The dry-aging process uses the meat's natural enzymes to break down the connective tissue and evaporate excess moisture, creating tender steaks with a high concentration of flavor. This timely craft can only be done with marbled meat, which is why crafted beef is rarely available outside of steak restaurants and upscale meat markets.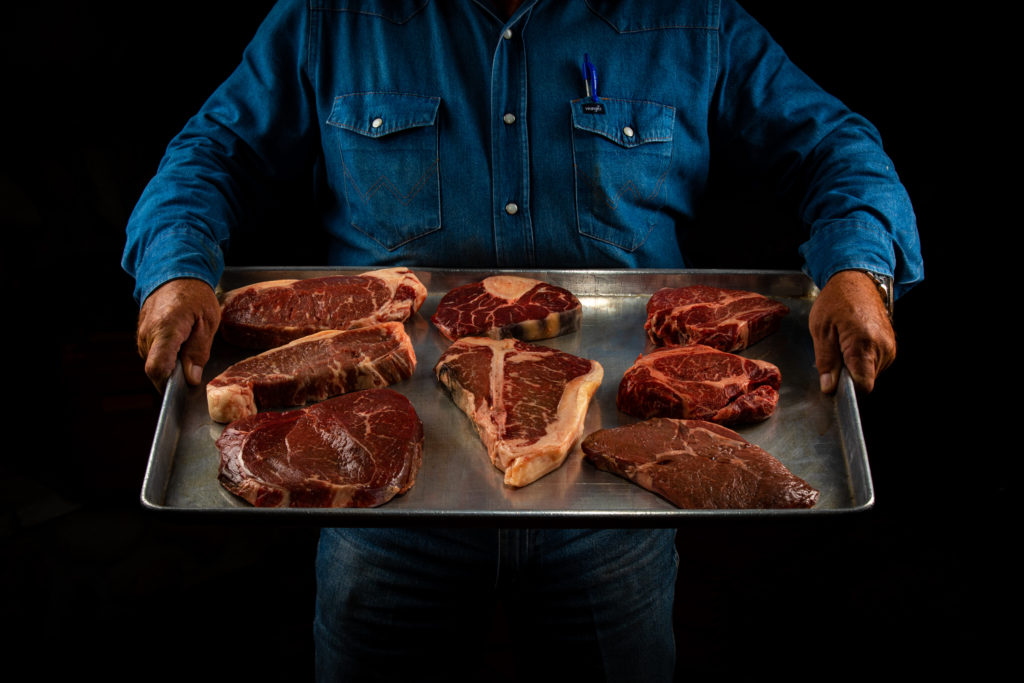 Frequently Asked Questions
Content Copyright © 2023 HLC Meats, LLC